Earning Cashback with Privacy Transactions
When a transaction made using a Privacy Virtual Card completes and moves to "Settling," you'll get a percentage of the transaction's total cost back as cashback.*
Cashback that you've earned appears in the "Activity" section of your web dashboard as "Cashback."

You can also track how much cashback you've earned on our mobile app by scrolling to the bottom of your home screen.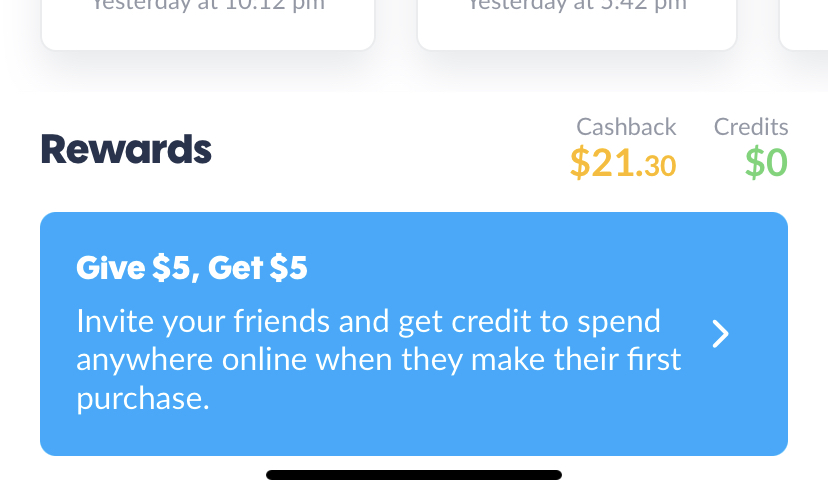 Spending Cashback
Cashback earned each month is converted to Privacy Credit around the 10th of the following month. You'll receive an email notification when this happens with the exact amount of cashback that was converted to Privacy Credit. It will show in the "Activity" section of the web dashboard as "Credit."
Once your cashback gets converted into Privacy Credit, it will automatically apply to the next transaction you make with a Privacy Card.
This excludes international merchants, money transfers, and certain clothing/footwear merchants, such as Adidas, Nike, YeezySupply, Footlocker, etc.
*Cashback is eligible on transactions adding up to a total of $4500 per month
---
Think one of your transactions should've qualified for cashback? Please write to us using this submission form!