To remove a funding source, log in to your Privacy Account and access the account settings page. The steps are the same whether you have a bank account or debit card connected to your account.
STEP 1: Click the 3 dots on the right-hand side and choose "Delete"


STEP 2: Confirm by selecting "Delete" again
NOTE: You'll need to go through the same connection process as before in order to add or reconnect a funding source. Follow these links for help with connecting a bank account or debit card.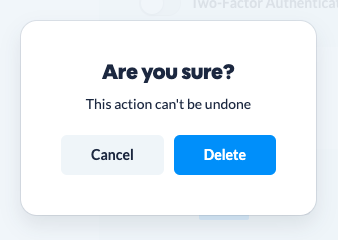 NOTE: Any previously authorized transactions still in progress will be debited to the funding source associated with the Privacy Card at the time of authorization.
---
Have additional questions or need assistance removing your funding source? Write to us using this submission form!