So you open your account and see this message...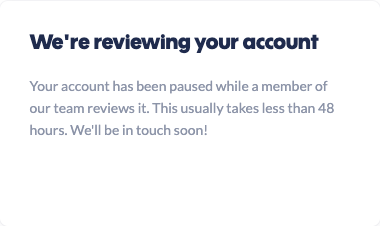 Or maybe you just found this e-mail in your inbox...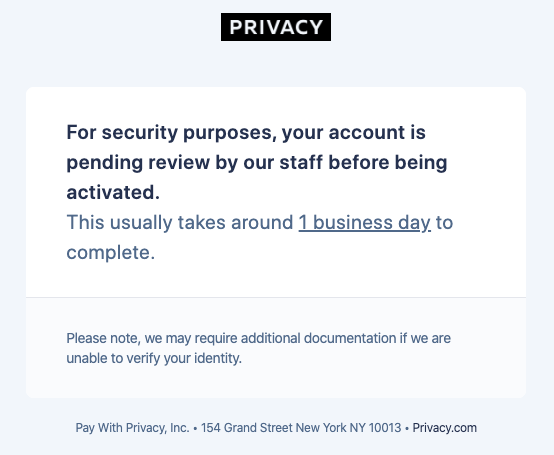 What does this mean?
We've specifically designed our sign-up process to be as quick and painless as possible. Occasionally there's a small hiccup that requires an account to be manually reviewed.
What should you do?
Has it been more than 48 hours?
No - Hang tight! Someone from our account review team will follow up soon.
Yes - Drop us a line at support@privacy.com and we'll get back to you ASAP.