Privacy's core product will always be free*.
We just added a few extra layers for big dreamers.
---
If you've looked at our plans and don't see anything that meets your business needs - Enterprise is for you!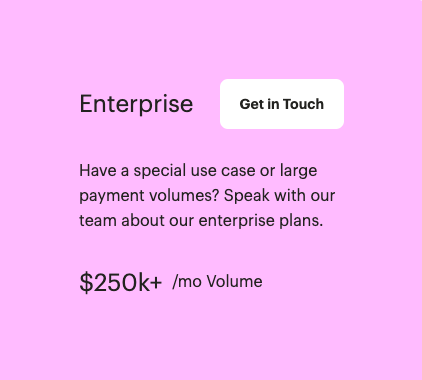 Enterprise accounts are for businesses that are looking to spend anywhere from $250k to $1 million per month (or more!) and have very specific card distribution needs.
*A fee may apply depending on linked funding source, see cardholder agreement for details.
---
Write to us at business@privacy.com and let us know how we can help!