Privacy's core product will always be free.
We just added a few extra layers for big dreamers.
---
Privacy Personal is exactly what it sounds like - A plan designed just for you
You'll be billed $0 per month on the first of each month.
New signups are pro-rated, meaning you pay for your time and not a penny more.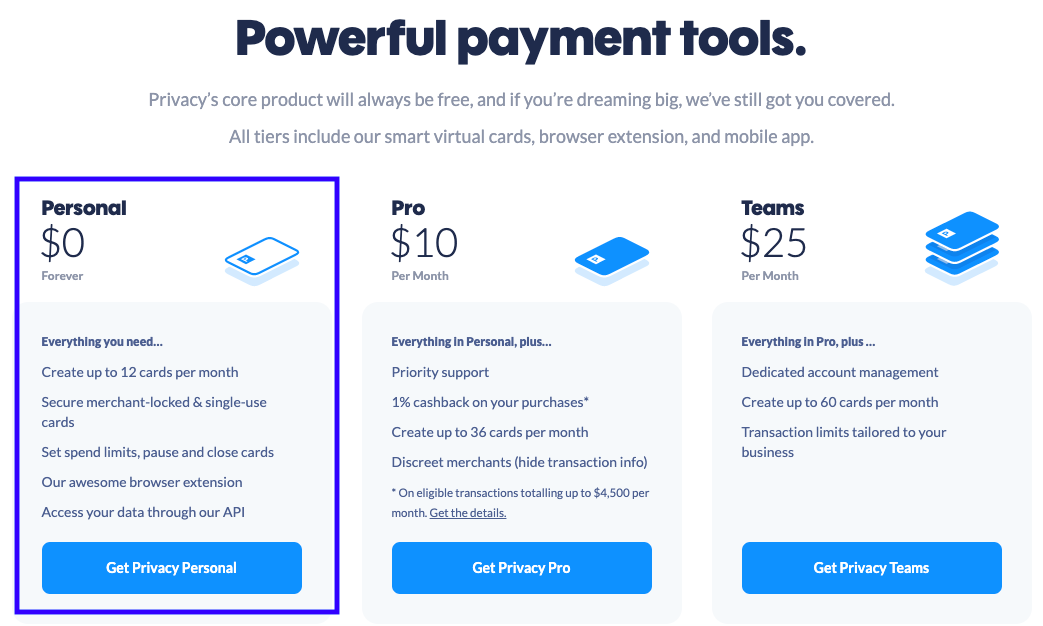 Features:
Create up to 12 unique cards per month
Merchant-locked cards - All Privacy cards lock to the first place you use them
Single-use cards - Create card. Use card. Close card.
Spending limits - Help monitor spending & reduce unwanted costs
Pause / Close cards - Stop incoming transactions with just a click
Mobile App & Browser Extension - iOS / Android / Chrome / Firefox
Access your data through our API - Find our more here
---
If you have any questions about the signup process or Teams in general, drop us a line at support@privacy.com