Privacy Virtual Cards' spending limits will block any transaction authorization attempts over the limit.
Setting a Limit
You can customize exactly how much you spend using a Privacy Virtual Card and how often it can be used on a per transaction, day, month, year, or total basis.
To set a spending limit on a virtual card, create a new virtual card or select an existing virtual card, then click Spend Limit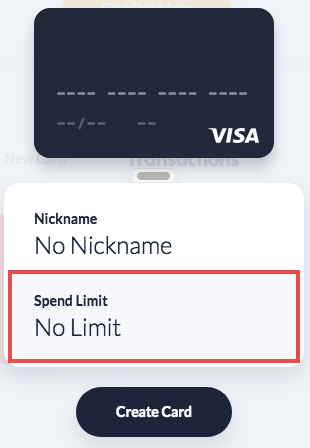 To set the dollar value of the limit, either move the slider left or right, or enter the number in the box, then select the duration of the limit.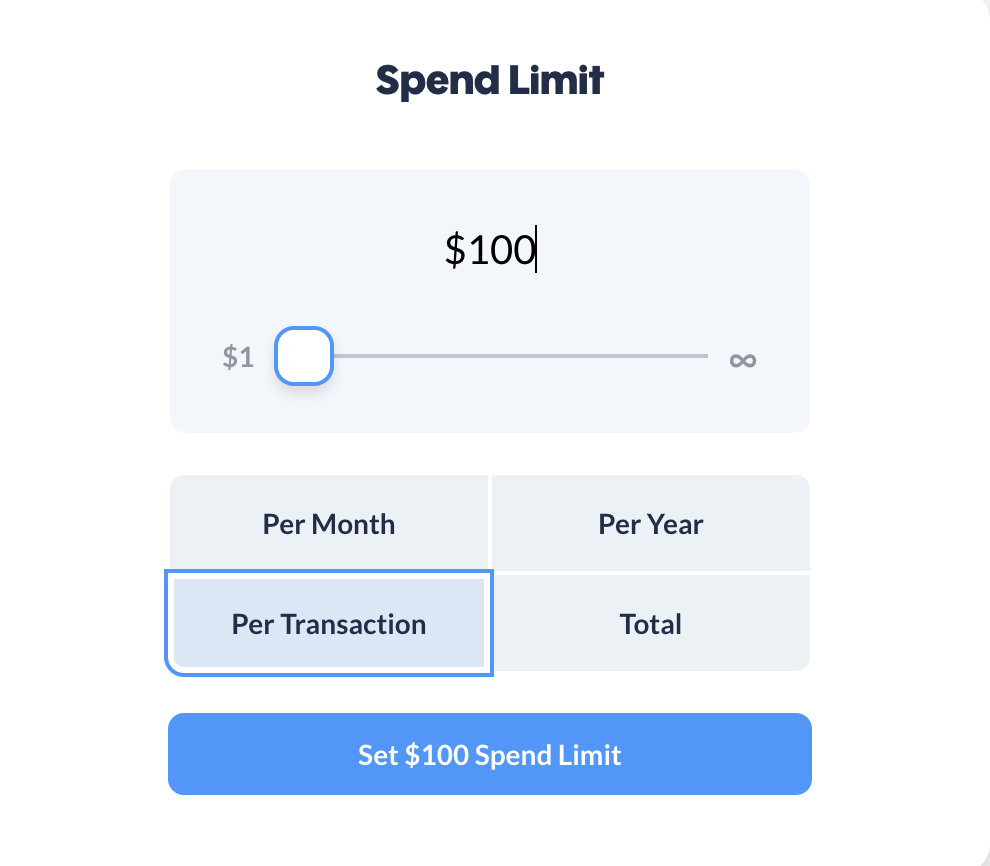 Removing a Limit
To remove a spending limit, click on a card's spending limit and drag the slider to the ∞ symbol on the right

Limit Durations
Daily, weekly, and monthly spending limits on Privacy Virtual Cards are calculated on a rolling-window basis:
Daily - 24 hours

Monthly - 30 days*


Yearly - 365 days
*Monthly spend limits reset every 30 days but have a +/- 6 day buffer period since some subscriptions-based merchants have inconsistent billing cycles.
What happens if a transaction is less than my spending limit and the card closes?
The number you assign to a virtual card is the purchase "limit" or the maximum amount that can be used before transactions begin declining.
This means, setting the limit on your card to $50 doesn't mean you loaded $50 onto the virtual card. Only the amount of each individual transaction is debited from your funding source as the transactions are completed.
---
More questions about spending limits? Please write to us using this submission form!