Privacy cards' spending limits will block any transaction authorization attempts over the limit.
Setting a limit
You can dictate exactly how much a card can be charged, and how often it can be charged on a per transaction, day, month, year, or total basis.
To set a spending limit on a card, create a new card or select an existing card, then click "Spend Limit"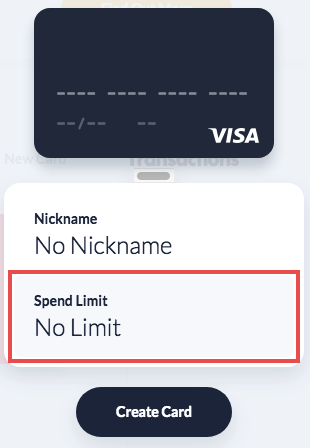 To set the dollar value of the limit, either move the slider left or right, or enter the number in the box, then select the duration of the limit.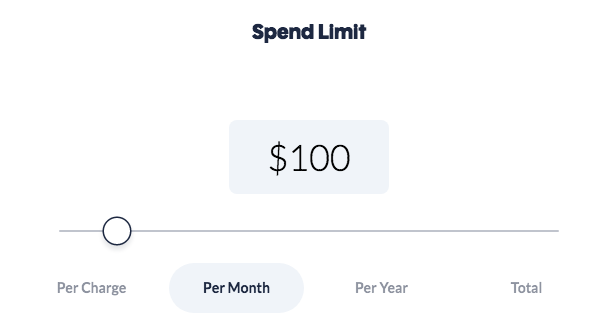 Limit Durations
Daily, weekly, and monthly spending limits on Privacy cards and accounts are calculated on a rolling-window basis:
Daily - 24 hours

Weekly - 7 days

Monthly - 30 days